Three Ways to Use An Extra $100
Are you ready to make some real money moves?
​Finding out that you have extra money in your budget is much appreciated. Before you spend it all in one place, here are a few ways you can use your extra money to push you toward your money goals.
Treat yourself.
If you have been focused on your budget and haven't treated yourself in a while, now is the time to send money to your wants. You can use about $25-30 of the extra money each month to treat yourself to a nice dinner or a movie. Or, you can splurge on that new jacket you've been eyeing. Self-care is essential to your mental health and doesn't require money. But it is not harmful to splurge every once in a while.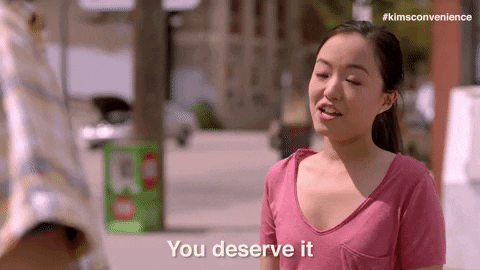 Source: GIPHY
Build your emergency fund.
Always pay yourself first! If you do not have at least two weeks of pay stashed away, then get to saving. Take the extra money and save it until you reach this savings goal. In a perfect world, you want at least a full month of savings before you move onto suggestion #3. Saving money makes sure that unexpected expenses don't hurt your financial progress.
Pay off small debt.
You can only do so much with $100, so make it count! Make an effort, either big or small, to pay off your debt. Putting an extra $100 toward your credit card or student loan bill can push you further financially. The example below shows how an extra $100 a month could cut down a credit card repayment time by more than a year.
Here's what it could look like if you were only paying the minimum on a credit car with a $2,000 balance:
Here's what your pay off plan could look like with the extra $100/mo:
​
​