Grocery Store Pick-Up Service May Save You Money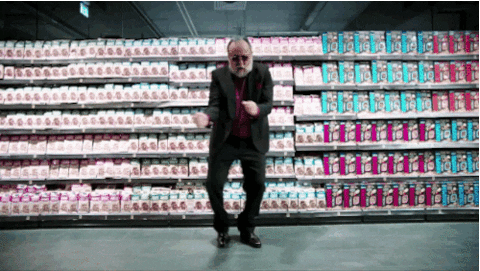 Are you ready to make some real money moves?
My mother and grandmother judge me for spreading the gospel of grocery pick-up. They can't bear to think about somebody else choosing their precious apples, bananas, or produce. I, on the other hand, am a stereotypical millennial. I want to take a picture on the 'Gram of the lovely meal that I prepared, but I don't want to go into the store and buy the ingredients. I'm too busy securing and growing my bag. 💅🏿
What is a grocery pick-up?
With grocery store pick-up, you order your groceries online or using your local grocery store's app. You choose a delivery window (usually within 24 hours) to pull up to the store and pick up your order. A store associate shops for your items and bring them out to your car.
Source: Giphy
Grocery store pick may be an excellent option for you if the following describes you:
You are someone who brings home the money to buy the bacon but do not have enough hours in the day to purchase the actual bacon from the store.
You are a shopaholic who risks it all every time you step in a store.
You are a parent, and a grocery store trip with the kids leaves you with a headache and extra spending.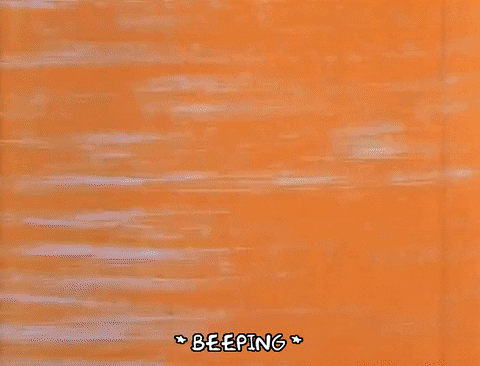 Source: Giphy
Why grocery pickup works for me!
It helps me stick to my budget and avoid food waste.
I usually head to the grocery store when there is nothing left in my fridge. I end up walking through the aisles and pick up one extra item here, something I always wanted to try there. All of these extra items outside of my list add up.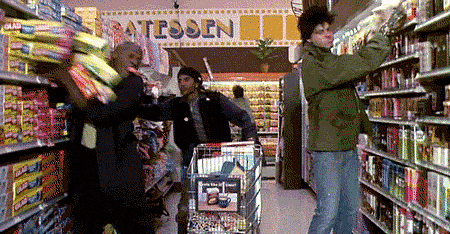 Source: Giphy
When I choose the grocery store pick-up, I find that I spend at least $15 less on each grocery store trip. With a grocery store pickup, I can review my online cart. When I double-check my online cart, I am more likely to get real with myself about what I need. If I see that my cart is $20 over budget, then I am more likely to go back and cut items until I hit my original budget.
In addition to the $15 saved each trip, grocery store pickup saves me because it keeps me from dining out while I work up the strength to go food shopping.
It saves me time
I'm busy. I'm a single, working woman, so everything to keep my fed, healthy, clothed, and sheltered falls on my shoulders. I realize that I am not superwoman, and sometimes I need help. Some of my work has to be outsourced. My budget is tight, so this outsourcing has to be as cheap as possible. Grocery pick-up is either free or a reasonable cost that fits my lifestyle.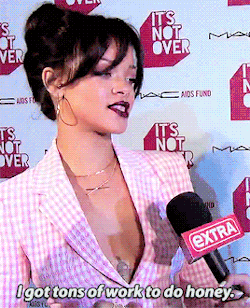 Source: Giphy
I frequently receive upgrades
The substitutions are the best part of grocery store pick-up for me. I will usually choose the cheapest version of whatever grocery product that I am buying. Most grocery pick-up services let you choose an option to get a substitution if your item is not available. Since I always choose the cheaper version, when I get substitutions, it's an upgrade to a more pricey brand or larger quantity than I originally ordered. One time, I paid for a three-pound bag of potatoes and received four pounds because the store had run out of the size I had initially chosen. You couldn't tell me that this gift wasn't better than Christmas.
Nothing is perfect...
Some grocery chains offer pick-up services for free while others charge you a fee, and it's best practice to factor in a tip for the grocery store employee. The grocery store that I use costs $5 per pickup. There are opportunities to get the fee waived; for example, my first three pickups were free, and the store offered free pick-up during the holidays.
I figured a way to get around this. Since I am shopping for one person, my grocery budget is not very high--if I get charged the $5 pick-up fee too often, then it may end up costing me too much. So, I order pickup no more than twice a month because I personally do not like paying for the fee more than twice.
What are ways that you save money on necessities? Leave a comment below or chat with us on Twitter, Instagram, or Facebook.