What You Should Know Before Getting Your First Credit Card
Are you ready to make some real money moves?
Once I graduated from college, everyone told me to make sure that I built and protected my credit. Nobody ever told me how I was supposed to establish and protect this precious credit. When I finally started paying attention to my score, I immediately felt like I was behind in the credit game. It was discouraging and a bit overwhelming to figure out what worked best for me and my finances. Thankfully, my early confusion can help put you up on game sooner.
Here's what I learned about getting your first piece of plastic.
​
Don't Feel Rushed
Not everyone needs to build credit immediately. If your finances are not ready to handle a credit card--no worries. Go ahead and set your foundation first. When I graduated from college, I did not immediately find a full-time job. I worked a regular part-time job and completed a number of internships as I pursued my career. At that time, my focus was not on credit and that was ok. I needed to make sure that I had a steady income, could cover my bills, and started to build my savings. In fact, getting a credit card at that time would have most likely encouraged me to live beyond my means and charge money that I didn't have. I saved myself a lot of money by waiting to establish credit until my finances were more stable.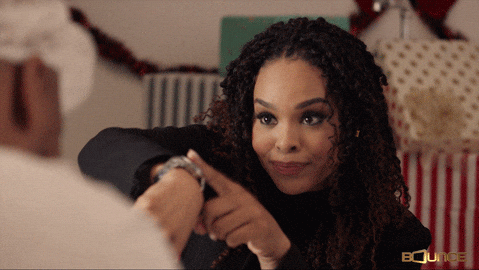 ​Credit: Giphy
Before getting a credit card, make sure you have:
1. Steady income
2. At least two weeks of pay in savings (more is better)
3. Control of your money (no regular overdrafts or late fees).
​
Opening a credit card before you achieve these three steps could lead to trouble.
You May Already Have Credit
​
Most people don't realize that if you have student loans, then you have already established credit. Focusing on making on-time payments towards your student loans will most likely help you maintain a decent credit score until you are ready to open another line of credit.
​
Never Pay An Annual Fee
When choosing a credit card, stay away from cards that charge an annual fee. This is an amount, usually around $100, that a company charges each year for the privilege of having the card and perks that come along with it. There are plenty of cards that do not charge an annual fee. Look into those and keep as much money in your pockets as possible.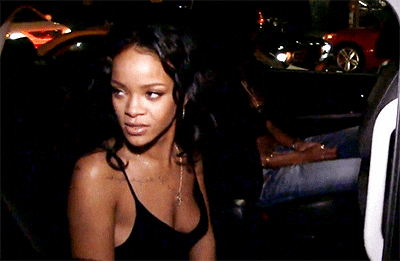 Credit: ​Giphy
Have a Strategy Before You Apply
Set a goal for how you will use the card. It's best to make sure that your income can cover your expenses and you won't be using the card to plug in gaps in income. My goals with my first credit card were to never keep a balance. If you charge more than 30% of your credit limit then your score will drop. I decided to use the card only for groceries--an expense I could afford and was already included in my budget.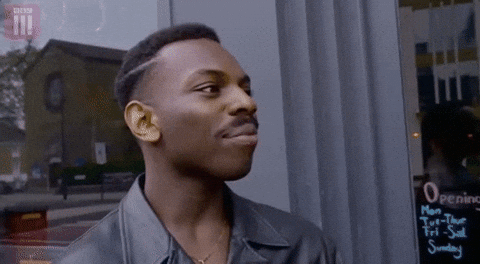 Credit: ​Giphy
Each time I bought groceries, I swiped my credit card and then immediately paid off the balance when I got home. With this method, I established a history of credit charges so my card wouldn't be closed for inactivity and I maintained a $0 balance which improved my score.